Types of permits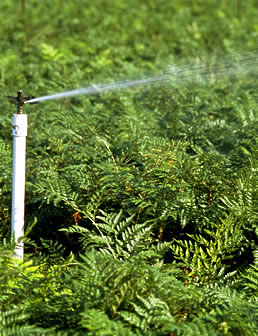 Agricultural water use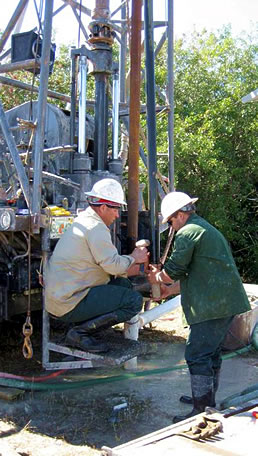 Well drilling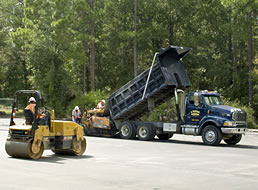 Development and construction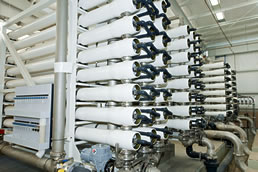 Reverse osmosis water supply
Construction and operation of public water supply facilities
The Florida Department of Environmental Protection (DEP) issues permits for public drinking water plant facilities.
Water and domestic wastewater operator certification
Florida Statutes require anyone who operates a drinking water treatment plant or a domestic wastewater treatment plant to be licensed by DEP.
Well construction permits
The water management districts or their delegated authority issue well construction permits. Well construction permits are required prior to installation of a well. The permits ensure that wells are constructed by qualified contractors and meet rigid safety and durability standards.
Consumptive use or water use permits
Water management districts issue consumptive use permits (CUPs) or water use permits (WUPs) that authorize water use. The permits allow water to be withdrawn from surface and groundwater sources for reasonable and beneficial uses such as public supply (drinking water), agricultural irrigation, and industry and power generation.
Environmental resource permits
Environmental Resource Permits (ERPs) benefit Florida by preventing stormwater pollution to Florida's rivers, lakes and streams and helping to provide flood protection. The ERP program regulates the management and storage of surface waters, and provides protection for the vital functions of wetlands and other surface waters. ERP permits are required for many types of work within those waters, such as dredging or filling, construction of dams, impoundments, docks or other structures, as well as the construction of stormwater management systems that discharge to those waters. The ERP program is implemented by DEP, the water management districts, and certain delegated local government programs. Some ERP-related activities are exempt from regulation by Florida Statutes or rules, or qualify for general permits, including the "10/2" general permit for stormwater management systems.
Wastewater permits
Any facility or activity which discharges wastes into waters of the state, or which will reasonably be expected to be a source of water pollution, must obtain a permit from DEP. Generally, persons who intend to collect, transmit, treat, dispose, or reuse wastewater are required to obtain a wastewater permit.
The National Pollutant Discharge Elimination System (NPDES) Program is a federal program established by the Clean Water Act to control point source and stormwater discharges. Any discharge of a pollutant from a point source to surface waters must obtain an NPDES permit. DEP administers the NPDES wastewater program in Florida. Federal NPDES permit requirements for most wastewater facilities or activities (domestic or industrial) that discharge to surface waters are incorporated into a state-issued permit, thus giving the permittee one set of permitting requirements rather than one for state and one for federal.
NPDES stormwater program
Florida's NPDES stormwater program regulates stormwater discharges, and discharges associated with industrial and construction activities.
Industrial activities
Operators of industrial facilities that meet the criteria for coverage under the program must obtain a permit and implement a stormwater pollution prevention plan. In certain instances, regulated operators may be eligible for an exclusion from the requirement to obtain a permit.
Construction activities
Florida's NPDES Stormwater Program regulates discharge of stormwater to surface waters or to a municipal separate storm sewer system (MS4) from construction activities that disturb more than one acre, or are part of certain larger projects that disturb more than one acre. Operators of construction activities that meet the criteria for coverage must obtain a NPDES stormwater permit and implement a stormwater pollution prevention plan.
Underground injection control
DEP's underground injection control program regulates disposal of appropriately treated fluids via underground injection wells. This permitting program prevents degradation of the quality of aquifers adjacent to the injection zone. Subsurface injection, the practice of emplacing fluids in a permeable underground aquifer by gravity flow or under pressure through an injection well, is one of a variety of wastewater disposal or reuse methods used in Florida.
Other types of permits
In addition to permits that are standard throughout Florida, individual water management districts and DEP have permits that are unique to various regions. Some of those permits include:
Right-of-way occupancy permits
Right-of-way occupancy permits are issued to protect the South Florida Water Management District's ability to use the canal and levee rights-of-way of the U.S. Army Corps of Engineers' Central and Southern Florida Flood Control Project, the related water conservation areas, the works of the Big Cypress Basin, and certain other canals and rights-of-way while providing for compatible public and private uses. A right-of-way occupancy permit is a revocable license.
Works of the district permits
Some of the water management districts require "works of the district" permits for proposed activities along major water bodies or watercourses, or projects that will discharge into certain drainage basins.

Suwannee River Water Management District requires works of the district rivers permit for activities along the Alapaha, Aucilla, Santa Fe, Suwannee, and Withlacoochee rivers.