Map instructions
Move your mouse pointer over the name of DEP or a water management district to see that agency's region of responsibility. Click on an agency's name to be taken to its permitting website.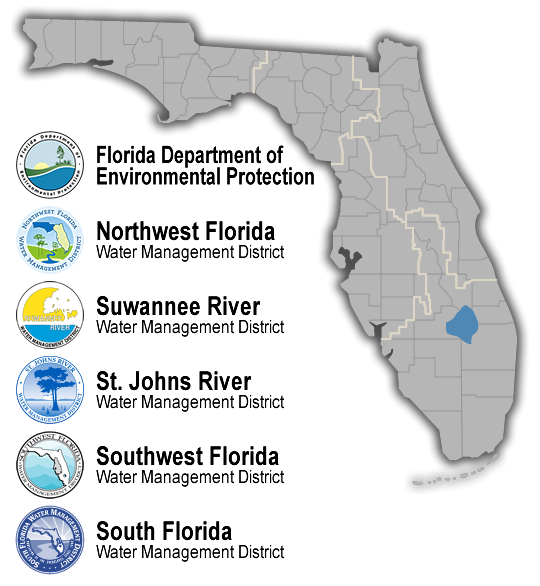 * This portal has been updated to incorporate changes resulting from the recently implemented Statewide ERP rules, and can now accept most ERP applications to DEP or the water management districts.
A note about web searches
For best results, use Internet Explorer version 11 or higher, Firefox, Chrome or Safari. It is also helpful to regularly clear your browser's cache. To report site performance issues, contact each individual agency.